George Soros
Born Schwartz Gyorgy on the 12th day of August 1930, George Soros is a Hungarian-American businessman, financier, stock investor, social activist, notable philanthropist and a currency speculator with an estimated net worth of $24 billion.
With his roots in Budapest, Hungary, he found his way to the US when still a very young man in his mid-twenties. Currently, Soros is the head of a hedge fund management firm known as Soros Fund Management LLC. Soros Fund which is actually his largest source of wealth, was founded back in 1969 and by the time the 90s were ticking in, Soros and his company were hitting profits of around 1 billion dollars. 
George is not just a force in business matters, he is widely known for his awfully liberal and progressive political attitude as well as his generous donations. In the past two decades alone, Soros has made more than $8 billion in generous donations, supporting education, general public health as well as causes of human rights. As a social activist, Soros has had a key role in helping Hungary's transition to Capitalism after having been dominated by the Soviet system for years.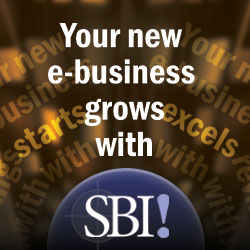 Born and raised of a Jewish family, George's parents were considerably rich. Tivadar Soros was his father's name and he was a lawyer while his mother, Erzsebet Soros was part of a family of thriving silk tradesmen. George learned a lot from his father and he was described as an overly mature individual for his age during his childhood. 

Towards the end of World War II, Soros was recruited in the Jewish Council and the next year, when aged just 14, Soros began working with his country's Ministry of Agriculture. When aged 17, Soros moved to England and this is where he began his journey towards becoming a billionaire. With the help of his uncle, he enrolled and studied at the School of Economics in London, studying under the celebrated philosopher Carl Popper. Despite receiving some minor financial boosting from his family, Soros still had to work as a waiter and a railway porter in order to fully support his stay in England.
A career that would later on make George Soros a business magnate began with an entry level job at a company providing investment and corporate banking services known as Singer & Friedlander. He moved to the US in the mid 1950s and he began at Wertheim & Co, working as an analyst. It took him a few years to rise to the position of vice-president but with a different investment bank known as Arnhold & S. Bleichroeder. By the time a decade was turning around, he was standing tall with his company – a company that has made him what he is now.
Outside public life, George Soros has had three known marriages. First to a German immigrant known as Annaliesse Witschak with whom they have three children (Robert, Jonathan and Andrea), second to Susan Weber with whom they have two children (Alexander and Gregory) and third, Tamiko Bolton, whom he married last year. The first two marriages fell apart in 1981 and 2005 respectively.
Interesting Facts about George Soros
George Soros was born in Budapest, Hungary.

George and his family flew into hiding in 1944 to avoid being deported by the Nazis to a concentration camp.
In 1973, he set up his hedge fund that eventually became the Quantum Fund.
In 1979, he established the Open Society Foundations network designed to shape the public policy through promotion of democracy, human rights and government accountability through education, independent media and public health.
He is famously known as the man who broke the bank of England when in 1992 he bet $10 billion that the British Pound was going to fall, which it eventually did.
In 1996, he donated $1 million towards promoting ballot initiatives in Arizona and California which eventually led to legalization of medicinal marijuana.
In March 2014, he was ranked #26 on Forbes' list of richest people on earth. 
Press Like If You Learnt Something New : )
"If I have seen further than others, it is by standing upon the shoulders of giants." Isaac Newton

The material in this site is purely for educational purposes only. In creating this side we have sourced info from many sites and would like to give credit to where it is due.We do not intend to infringe any website's copyrighted material and we use the information for educational purposes and use information that are public in nature and hopefully protected by freedom of information laws. Also, when I created this website years ago, I took many pictures from the internet that may infringe your copyright. I will be slowly taking all these down and if the picture that belongs to you or your company is still there, please drop me an email and I will remove the pictures. If you found that any article in this website infringe your rights please let us know and we will take it down. Thanks.
References:
Forbes (The ultimate site for billionaire rankings)
CelebrityNetWorth (The ultimate site for net worth of celebrities)
TheRichest (Great site for things about money and rich people)
Wikipedia (Greatest site on earth for lots of information)